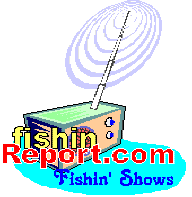 Live Broadcast On The Internet: Saturday 7am - 8am

You would need to have RealPlayer 7 or Windows Media Player !!!
You can always listen to the pre-recorded shows, where you can select the segment you want to hear!! Just use your browser's "back" feature


This Broadcast is made possible thanks to our friends @ Live365.com !!!
How to Listen with Windows
To listen to a Live365 broadcast, you will have to install an audio player. This can be done in two simple steps.
First, check to make sure your PC meets the minimum system requirements:
Windows 95, 98, NT 4.0 or higher
Pentium class PC
Microsoft IE 4.01 and higher, or Netscape Navigator 4.05 and higher
Step 1: Choosing your player
The easiest way to listen to Live365.com broadcasts is to install RealPlayer 7. You can listen to Live365.com using other players too, such as Winamp, Sonique, MusicMatch, or Windows Media Player.
RealPlayer 7
*The preferred player for Live365.com stations and IT'S FREE!
RealPlayer 7 is Live365.com's default player. Once it is installed, you are done! If you have an older version, download this newest version.
NOTE: When you download RealPlayer, scroll down to find REALPLAYER 7 BASIC, the free player.


MusicMatch, Sonique, or Winamp (a.k.a. other MP3 player).

If you have RealPlayer 7 and one of these other players, Live365.com will automatically default to using RealPlayer 7.
If you prefer to use one of these other players, please choose it as your default player.




Windows Media Player.
If you use Windows Media Player, you may experience severe buffering delays. To use this player, choose it as your default player.


If you don't have a player ... download and install one. Once you select a player, follow the directions specific to your player. You may need to restart your computer, so bookmark this page.


If you selected Winamp, Sonique, MusicMatch, or other MP3 players, go to step 2. If you are using RealPlayer 7, SKIP step 2 and Start listening.
STEP 2: Configuring your browser
After you configure your browser, your player will launch automatically every time you listen to a Live365 broadcast. If you are using RealPlayer 7, please skip this step. Select the browser you are using: